Tonight I've been watching the Nobel Prize Award Ceremony + the evening banquet. You can watch a video from the 2013 ceremony here. I had hoped to watch the memorial of Nelson Mandela, but apparently that was this morning when I was at work so… Nobel it is!
If you've never watched it it's a very extravagant affair. Beautiful location, beautiful clothes and jewellery, live music, fine dining, and prominent guests. High politicians, diplomats, and other persons of relevance – and of course lots of royalties.
Watching this makes me think of my somewhat conflicted feelings when it comes to the monarchy.
The current king is Carl XVI Gustaf. The rest of the royal family consists of his queen Silvia, crown princess Victoria and her husband Daniel, prince Carl Philip, and princess Madeleine and her husband Christopher (an American btw).
Sweden is a ceremonial monarchy, which means that while we have a king and name him Head of State he has no actual political power. He and his family are basically there to smile and wave and dress nicely. And the state pays for this! It's old fashioned and in my opinion rather outdated.
People in favour of keeping the monarchy often say that they act as symbols for the country and are important for bringing good PR and connections but I don't know… When it comes to putting Sweden on the map I think the royal family pales next to our welfare, our nature, and all the entertainment we export (Stieg Larsson and his The Girl With The Dragon Tattoo, Avicii and Swedish House Mafia, and the Skarsgård family just to name a few). I really don't think we need a king to do our PR.
Sweden is a modern country in a modern world, why should we cling to a tradition that doesn't fill any function that can't be appointed to someone/something else and is also ridiculously expensive?
On the other hand…
The fantasy nerd in me can't help but think it's kinda cool to be able to say I live in a kingdom, just like in the books! (Childish brain
)
And I also can't help but think it gives a whole other sense of occasion to have a king and a queen when it's time for international events like the Nobel Prize ceremony, rather than just some boring president. When handing out the prizes it sounds so fancy when they say "I now ask you to receive your prize from the hands of His Majesty the King".
And the king is entertaining. Not intentionally maybe, but he is. In interviews he often seem to get a bit confused and say awkward things and it's cringeworthy and hilarious at the same time. The others are pretty funny too, and the crown princess Victoria seem really clever and sweet.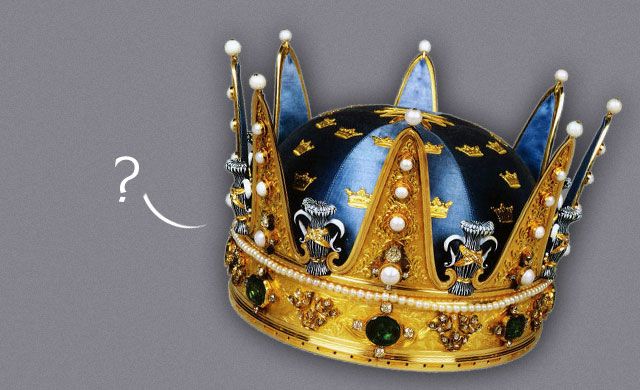 The reasons why I would want to get rid of the monarchy are all logical while the reasons to keep it are more emotional… If I were asked to choose I think I'd say we ditch Their Majesties and become a republic. It just makes more sense. Kings and queens are fun and all, but I think they cost more than they're worth in the long run.
Do you live in a monarchy or a republic? Do you have any opinions on the matter?